Herbal Pharmacy Course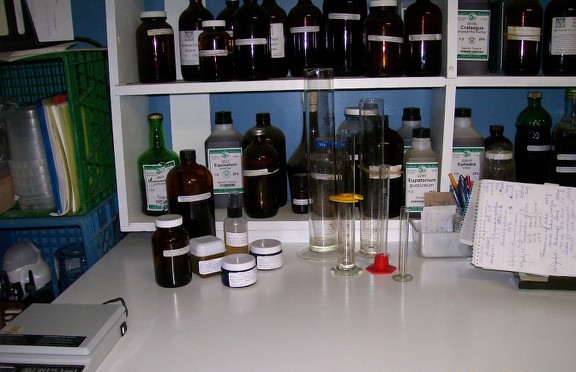 This course provides 6 hrs of theory plus 12 hrs of practical over three days.
The course will give the student a theoretical understanding of the processes and methods involved in the preparation and dispensing of medicinal plants and familiarize the student with the different methods of preparing medicines from crude plant material by means of practical lessons in the kitchen and herb garden.
The student will make and take home samples of the products made.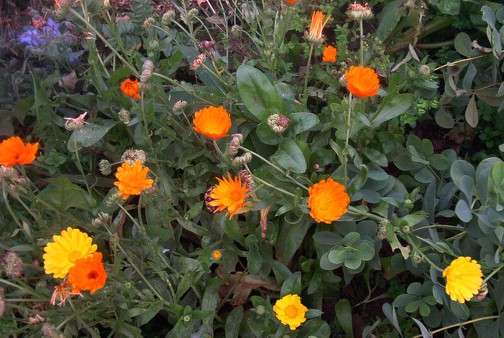 The student will:
learn the correct processes involved in producing the basic material (crude drug) from harvesting through drying to storage.
understand the various methods of extraction of the basic material and the rationale behind each method
understand the use of the various pharmacopoeial preparations and the process leading to their production
have adequate practical skills to enable the student to produce various pharmacopoeial preparations of acceptable quality
dispense the correct application for the patient's need
Although this is not a credit course, the students will be assessed on the basis of homework assignments.
Registration limited to 6 participants
Herbal teas are provided but students are responsible for their own lunch and snacks.
Level 2 – For those who have completed Level 1
Three consecutive Sundays, July 9, 16, 23, 2017, 9:00 a.m. to 4:00 p.m.
Location: 3 Millview Crt., Caledon, ON
Cost: $200.00 (includes notes and samples of all formulae produced)
For more information or to register: elliotsone@sympatico.ca
Level 1 – Hands-on, from start to finish preparation of herbal teas, tinctures, ointments, etc.
Three consecutive Saturdays, August 5, 12, 19, 2017, 9:00 a.m. to 4:00 p.m.
Location: 3 Millview Crt., Caledon, ON
Cost: $225.00 (includes notes and samples of all formulae produced)
For more information or to register: elliotsone@sympatico.ca