Susan Elliotson is a graduate of the 2,200 hour Phytotherapy diploma program at the Institute of Applied Health Sciences, Mohawk College, Hamilton, under the medical supervision of a staff instructor of the McMaster University Medical School.  Additional instruction was provided by naturopaths, medical herbalists and specialists in botany and horticulture.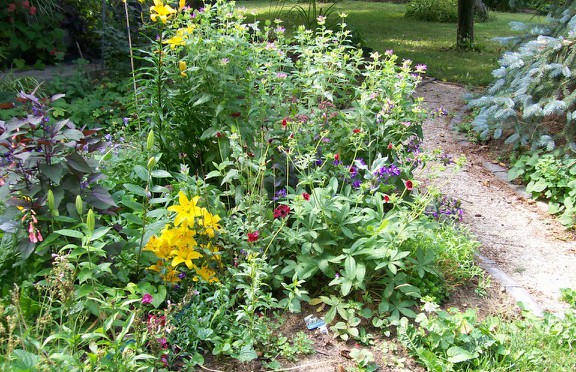 Simulated and real clinical experience with patients under the supervision of a medical doctor and qualified herbalists related the academic training to actual human situations.
Susan is a Registered Herbalist, a Professional Member of the Ontario Herbalist's Association http://www.herbalists.on.ca , a Director  from 2011 to 2021 and Past President. She was a regular contributor to The Canadian Journal of Herbalism before it ceased publication.  She is also a Professional member of The American Botanical Council.
Susan conducts herb walks through her garden and woods where she grows over 120 herbs for harvesting and use for her patients.
Susan speaks to groups on a variety of herbal topics but her favourite subject is making teas from your own garden.   Formerly on the faculty of Mohawk College of Applied Arts and Technology, she now teaches Herbal Pharmacy at her garden and has been a faculty member of The Institute of Holistic Nutrition (Mississauga), teaching Herbal Medicine since 2008.