This is an opportunity for students (or anyone wanting to learn about herbs) to participate in a functioning herb garden on top of the Niagara Escarpment and experience working with the herbs used by a practicing herbalist.
This requires commitment to 1 hr blocks of time which can be arranged as convenient.  Flexibility allows a student to come for 1 hour or any multiple thereof.
Initial 1 hr will be an orientation:    tour of the garden, dispensary and office with discussion of harvesting and processing of herbs.
Students can then choose 1 hr blocks as follows: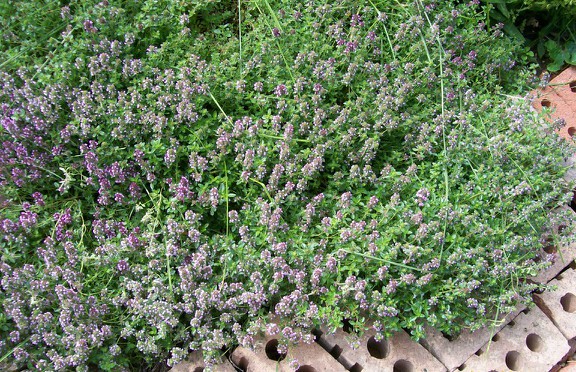 1 or more 1 hr blocks for weeding, digging and garden maintenance which can be applied at any time throughout the day and season.
1 or more 1 hr blocks between 9 a.m. and 12 noon to harvest herbs as they are ready, beginning in April.  Tentative dates for harvesting will be confirmed once the herbs are ready.  Because of the unpredictability of weather and the growing season, confirmation will be a day or two in advance and may have to be cancelled on the morning of the day.  I prefer to do this by e-mail rather than telephone but am flexible.
1 hr blocks of time for digging root herbs can be taken throughout the day but afternoon or evening are best.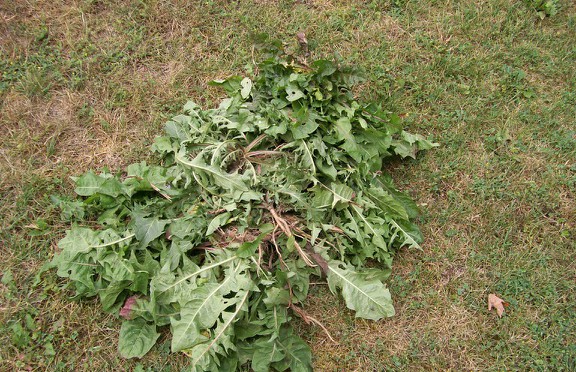 1 hr blocks are available for processing dried herbs indoors when the herbs are ready.
The orientation hour can be combined with weeding, harvesting, digging or processing blocks of time.  For example, a 5 hr block could consist of 1 hr orientation, 1 hr harvesting, 1 hr weeding, 1 hr digging and 1 hr processing or varying combinations.  Because of the nature of medicinal plants, harvesting and weeding are often combined so a 1 hr block could consist of weeding and harvesting, depending on the herbs involved.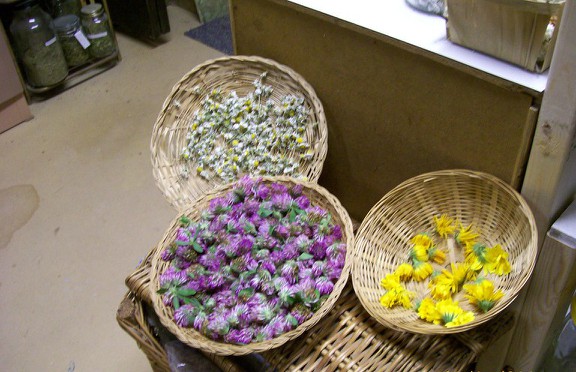 ll weeding, harvesting, digging or processing blocks of time will include discussion of the plants worked with, their properties and actions, both medicinal and horticultural.
Students should bring their own lunches, hats, sun lotion and insect repellant.  Water, tea, bathroom and refrigerator facilities will be provided.  (Sorry, I don't do coffee but there is a Tim Horton's within 1K and the excellent Market Hill Café is even closer.)  The temperature here may be as much as 10°C cooler than in Toronto so take that into consideration when dressing for the garden. Dress warmly and in layers.
Travel time to my garden is about an hour by car from Toronto, depending from where you start. There is no public transportation.
Tools for weeding, harvesting, digging or processing will be available but students may prefer to bring their own gloves, shovels, trowels or secateurs.
A maximum of four students at a time can be accommodated.
Anyone wishing to participate should contact Susan directly at elliotsone@sympatico.ca or (519) 941-2134. Rarely available to take phone calls, Susan usually responds quickly by e-mail.
This is an approved Placement Employer Partners Co-op Program (PEP Co-op) for students of the Institute of Holistic Nutrition.